Paris Versus New York
by Vahram Muratyan
We have this book at my salon because it's located in New York, and my boss is from Paris. On a particularly slow day, I cracked this baby open and read it cover-to-cover (which was easy, because it's literally all illustrations).
Never once does the author try to say one city is better than the other, it's simply a comparison. He also has these illustrations on his blog (which is where my samples are from):
http://parisvsnyc.blogspot.com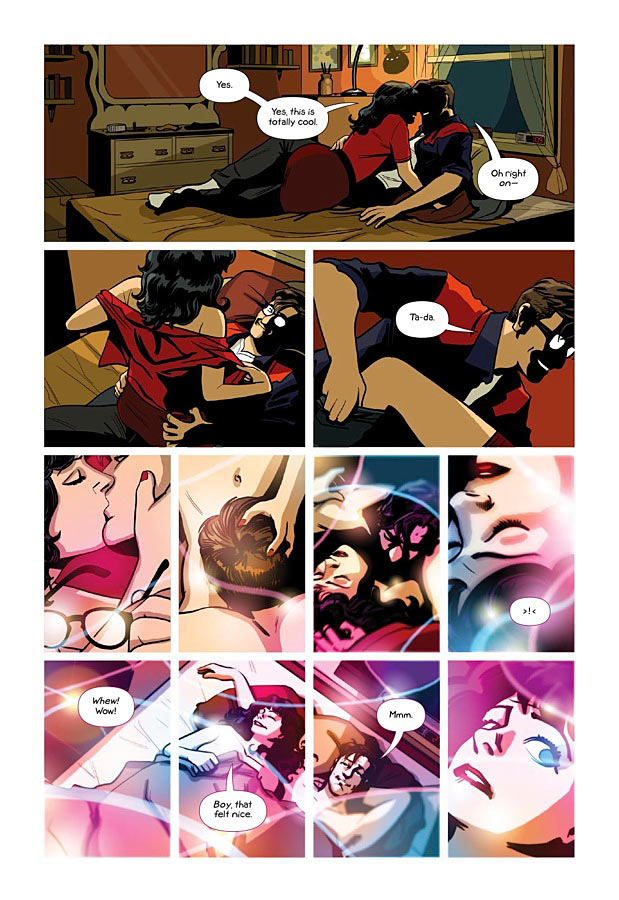 Sex Criminals
by Matt Fraction
Got this (and the following comics) as a free issue at
BookCon
.
If you can stop time with the power of your ... sexiness(?)... what do you do? Rob a bank or something.
The artwork is beautiful, and the sex, while explicit, isn't uncomfortably graphic.
Alex + Ada
by Jonathan Luna
Not much in the way of story in the first issue, but we learn that Alex is living in the future (and there's some cool new technology around), and he's lonely. At the end, he gets a gift from his grandmother: a robot girlfriend. Creepy? Yeah, Grandma, it is. But thanks. I would like to see where this one goes.
Revival
by Tim Seeley
Didn't capture my attention like the above 2 comics. Small town sherif and maybe some zombies. I enjoyed the artwork, but by the end, an old lady was pulling her own teeth out, and I just can't stomach stuff like that.